It's never dull for 2 Elderpreneurs.  This week's project is the launch of Ellen's knitting business, The Yarn Knut.  She loves knitting and has been creating hats and blankets as gifts for the babies in our life for several years.  Recently, a friend asked if she'd make one for her and a business was born.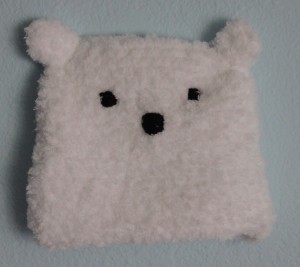 The Facebook page launched earlier today and the Grand Opening of her Etsy store is days (or maybe hours) away.  Initially, there will be two or three different types of baby hats, such as her Polar Bear classic.
As this post is published, there are 12 Likes of the Facebook page.  As a special incentive to like the page now, if you're one of the first 100 people to like Ellen's page, you'll be one of the next 88 to do so.